On behalf of the Dover community, we are so proud to be presenting Maria Ferrari Children's Hospital in Poughkeepsie with a check for $1591.00! This would not have been possible without the generous donations from Renny's, Fresco 22 and the many members of the community who supported our BE THE GOOD t-shirt sales. We look forward to making another donation to the children's hospital after the Spring Fest Color Run in May (more details to come!).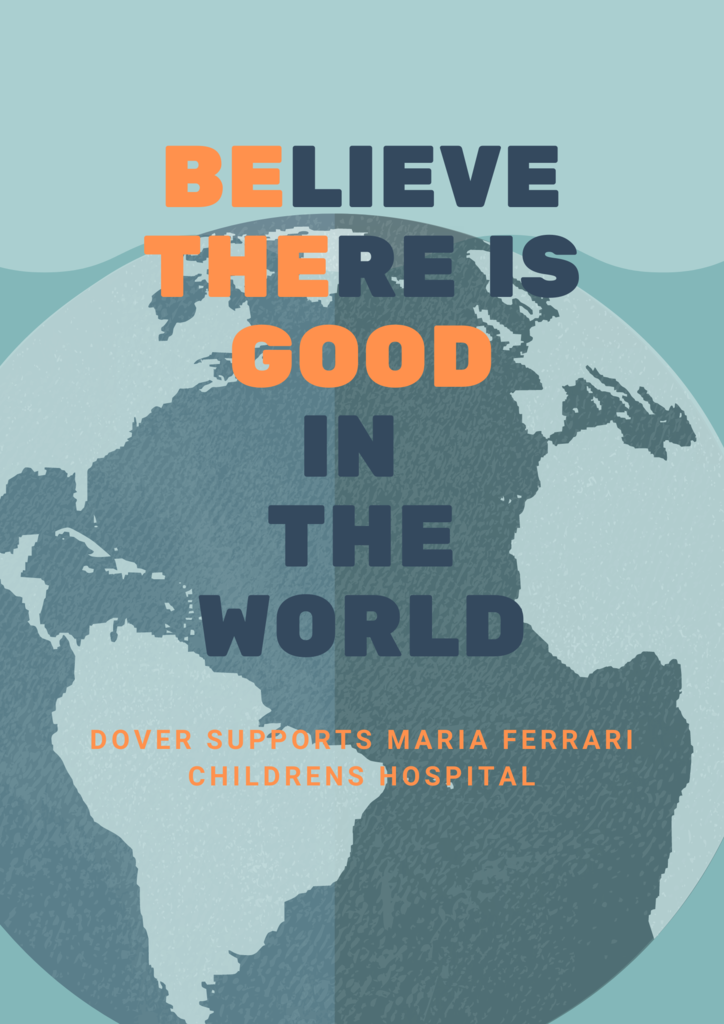 Due to inclement weather all schools and offices will be closed today. Be safe and have a wonderful weekend.
Good Day Dover School Community, We will return to in-person instruction for all students K-12 starting on Thursday, January 6th. A few reminders; if your child is not feeling well or has any covid-like symptoms, please do not send the student to school and contact your child's school. We are distributing the home test-kits until 6:30 tonight in front of the high school main entrance. Reminder, you can pick up one kit per enrolled student.
If your child tests positive for COVID or is symptomatic, please email the nurses at
covidreporting@doverschools.org
. Please include your child's full name, grade, and date of symptoms or positive test.
Due to the staffing-impact the pandemic has had on our operations and system, we will need to be remote for grades 3-12 on Monday, Tuesday, and Wednesday. Wingdale Elementary School, grades K-2, will be LIVE and in-person all week. The plan is to assess and determine if we can resume in-person instruction for grades 3-12 starting Thursday. We will communicate by Wednesday any updates and/or important information to be aware of. All staff/faculty check school email for additional information. Please be safe, communicate with your teachers, and get back with any questions. Thank you.
We are looking forward to welcoming students and staff back on Monday 1/3! Have a happy and healthy new year!
We hope you are having a nice holiday break. Please make sure your devices are charged up for school on Monday, January 3rd. As always, we are working closely with our local Department of Health regarding any updates or changes in guidance. Enjoy the long weekend and have a healthy, successful, and wonderful new year! Any questions get back to us. Thank you and all the best.
Virtual BINGO Friday 12/3- Join us in some virtual BINGO Friday, December 3rd at 7pm. Be sure to order your cards by scanning the QR code or by calling/texting 860.550.3249. It is a night of fun, laughter and great prizes!
We will be hosting a vaccine clinic on Monday 11/15 from 4-7pm - the provider will have doses of pediatric Pfizer for ages 5+ as well as boosters. To make an appointment
https://drnealsmoller.com/vax/dovervax/
Congrats to the Boys' Soccer Team for making sectionals! They will play at 3:00pm on Monday 10/25 at 3:00 at Burke High School - Go Dragons!!!
Congrats to the Girls' Soccer team for making sectionals! Go Dragons as they play on Tuesday 10/26 at 3:00pm at Red Hook High School!
Reminder: Families are reminded and encouraged to be mindful of indications their children may exhibit symptoms of COVID-19 and to seek testing when such symptoms are present. The CDC maintains a list of COVID-19 symptoms on its website. In the event that a child is exhibiting COVID like symptoms they should not attend school that day, or until symptoms subside. Any student or staff member with a fever of 100°F or greater and/or symptoms of possible COVID-19 virus should stay home from school and seek medical advice. This list below is not all inclusive as some individuals may display other symptoms or none at all.
https://www.cdc.gov/coronavirus/2019-ncov/symptoms-testing/symptoms.html
The Dover Food Service Department will be serving up NYS Grown Concord Grapes for October's NY Thursday! Choose these sweet and tart grapes as part of your lunch on Thursday, October 21st!